Noom Hotel Conakry
Totally avant-garde with its iconic cruise ship-inspired façade, NOOM Hotel Conakry's mission is to exceed its guests' expectations. Located in the city centre of the Kaloum business district, overlooking the sea, the hotel offers an exclusive 5-star experience for the discerning traveller in search of an exclusive and relaxing get-away in Conakry.
GO BACK TO OUR HOTELS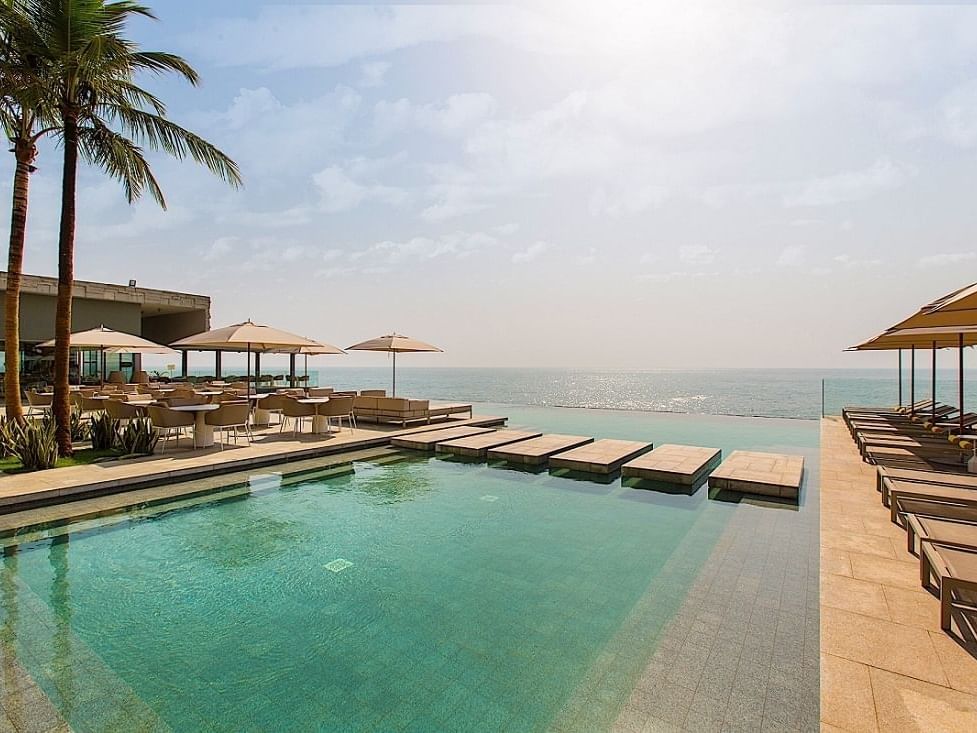 With its distinctive designer rooms and suites, elegant furnishings and African art, lavish buffets, Afro-fusion restaurant, indoor bar, poolside bar, infinity pool, cigar club and fitness facilities, Noom Hotel Conakry is the place of choice for an enjoyable poolside drink or meal with colleagues and friends.
Meanwhile, with a 1.000-sqm, state-of-the-art conference centre and business amenities, it is ideal for organising corporate events, meetings, seminars and press conferences, but also lends itself perfectly to family functions and special occasions.
Couple this with Noom Hotel Conakry's commitment to first-class service and excellence, our guests can be assured of an unforgettable stay.