Noom Hotel Niamey
The new Noom Hotel Niamey is a 5-star hotel that will offer 141 fashionable rooms and suites in Niger. Conveniently located in the heart of the Niger business district, at 10 km from the Diori Hamani International Airport, the hotel's interiors will feature a vibrant and pleasing blend of contemporary design and African art décor.
GO BACK TO OUR HOTELS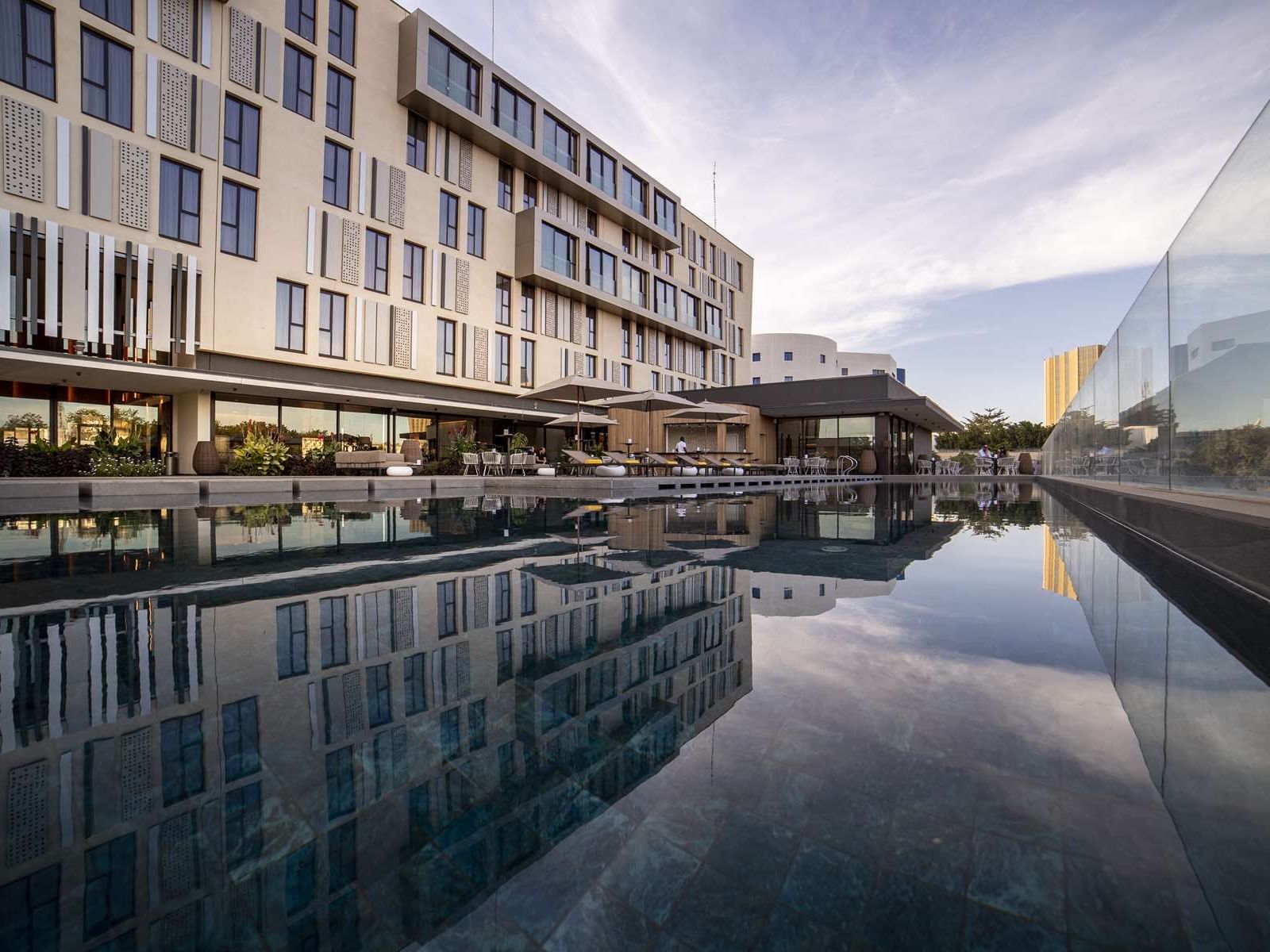 In terms of services and facilities, the hotel will offer 5 versatile meeting rooms with a maximum capacity of 200 people, an all-day restaurant, a bar, poolside bar and fitness room with cardio and floor exercise equipment.
Noom Hotel Niamey's mission is to become a reference point for hospitality in the city, that will be recognised by business travellers as the ideal venue for organising meetings and events, with the added benefit of being a peaceful and trendy retreat to unwind with colleagues, family or friends.